5 March 2021
3.00pm - 4.30pm
Zoom
COVID-19 has done what many government officials, CEOs and CTOs found hard to do. Accelerate digitalisation. Government officials and business executives all have vital roles to play in guiding their countries and organisations to function effectively through the COVID-19 crisis. The scale and impact pose a real threat to a nation's survival and business continuity in companies everywhere. It has also significantly impacted every aspect of life – from a nation's competitive advantage, enterprises, economies operations and financial systems, to society and everyday life. It is reshaping the world as we know it.
The speed and need to digitalise a nation or business has gathered greater momentum and urgency. It is vital for our government agencies, enterprises and IHLs to leverage high performance computing technologies to help achieve innovations with agility and precision.
It is through data that ground-breaking scientific discoveries are made, game-changing innovations are fuelled, and quality of life is improved for billions of people around the globe. HPC is the foundation for scientific, industrial, and societal advancements.
This webinar will allow attendees to understand various scientific expertise and the high performance computing capabilities.
Examples of HPC application areas and case studies will help give you a better grasp of how you can apply HPC in your work. Learn how to access the petascale (a quadrillion floating-point operations per second) ASPIRE 1, Singapore's first national supercomputer at the National Supercomputing Centre (NSCC).
HPC resources are beneficial in a variety of ways and in a number of different sectors. It enables research of the highest computational complexity and data-intensiveness to be completed in shorter time spans. It enables areas like advanced modelling & simulation, artificial intelligence, machine learning and Big Data analytics for fields like genomics, biomolecular modelling, advanced manufacturing and design, digital twin technologies, weather forecasting, climate research and quantum computing.
3.00PM – 3.05PM: Welcome Remarks by Prof. Tan Tin Wee, CE, NSCC
3.05PM – 3.20PM: Introduction to NSCC & ASPIRE 1 by Mr. Bernard Tan, Director, Strategy, Planning and Engagement, NSCC , Singapore
3.20PM – 3.35PM: The Potential of Cloud Computing in Sustainability and Resiliency by Mr. Eugene Seah, Senior Director (Special Projects), GCEO's Office, Surbana Jurong
3.35PM – 3.50PM: Wind Load Prediction on Trees in Virtual Urban Landscape for Greenery Management by Dr. Poh Hee Joo, Senior Scientist and Domain Specialist (Built Environment) in Institute of High Performance Computing, A*STAR
3.50PM – 4.05PM: CLC Complexity Science (Inter-Agency) Project: Street Network Modelling for Spatial Resilience by Ms. Genevieve Shaun Lin, Assistant Director (Research), Centre for Liveable Cities Singapore
4.05PM – 4.15PM: Q&A Session & Closing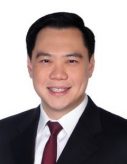 Mr. Eugene Seah
Senior Director (Special Projects), GCEO's Office, Surbana Jurong
Eugene joined the Surbana Jurong Group on 1 January 2017 as Senior Director, Group CEO's office, to spearhead and oversee the Group's special projects and strategic initiatives, in particular, the Group's Key Account Management Office, Digital Management Office, and Sustainability and Resiliency Office. He is also a Director on the Boards of Threesixty Cost Management and Threesixty Contract Advisory, for which his knowledge and expertise help to fortify the business thrust of the Group.
He is also appointed as the Managing Director of Surbana Technologies , pushing Surbana Jurong's Smart Cities agenda. With his combined experience on Contract, Project, Value and Cost Management, Sustainability, Digital and Smart Solutions, Eugene brings to the table a wealth of well-rounded Knowledge for development and asset management for projects and solutions to clients and key accounts alike.
Eugene graduated with a Bachelor of Science (BSc) (1st Class Hons) from the University of Reading in 1999 and a BSc in Technology Management and Computing (1st Class Hons) from the University of Portsmouth in 2002. He also completed a Master of Science (MSc) in Construction Law and Arbitration from the joint NUS and Kings College London programme, an MSc in Sustainable Building Design from the University of Nottingham, and the Senior Management Development Program from Harvard Business School.
Apart from his extensive experience in Quantity Surveying, Eugene injects sustainability value management and green approaches into his work to achieve project efficiency. He is a Green Mark professional and is knowledgeable in the field of sustainable buildings. He is also an Accredited Adjudicator under the Singapore Mediation Centre and a registered Mediator in the Singapore Institute of Surveyors and Valuers.
Eugene works on enhancing productivity in Design and Construction and research on Computational BIM, xR and other productivity enhancement topics for the Surbana Jurong Group. His effort has won him several awards for SJ, including RICS Construction Professional of the Year (2019). Passionate about teaching, Eugene is a lecturer at the Department of Building, School of Design and Environment, National University of Singapore and has obtained his Advance Certificate in Learning and Performance and Diploma in Adult and Continuing Education from the Institute of Adult Learning.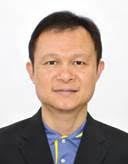 Dr. Poh Hee Joo
Senior Scientist and Domain Specialist (Built Environment) in Institute of High Performance Computing, A*STAR
Dr. Poh Jee Joo is Senior Scientist and Domain Specialist (Built Environment) in Institute of High Performance Computing, A*STAR. He is also an Adjunct Associate Professor to both the Mechanical Engineering Department and Building Department of National University of Singapore (NUS). He is the pioneer adjunct lecturer for BCA Green Mark Advanced Accredited Professional (GM AAP) module for Computational Fluid Dynamics (CFD) Airflow Modelling for Green Buildings. He has over 20 years of work experience in CFD research and consultancy jobs mainly focusing on Urban Physics; Environmental Health and Safety; and Building Performance and Sustainability. He has been invited as a regular speaker at various agency events such as BCA International Green Building Conference (IGBC), MND Urban Sustainability R&D Congress and NEA Distinguished Speakers Forum to promote research focus on Urban Environmental Modelling and Sustainable Cities in Singapore. In Oct 2019, Hee Joo won the President's Science and Technology Awards (PSTA), highest honours bestowed on exceptional research scientists and engineers in Singapore for the excellent achievements in science and technology, President Technology Awards 2019 for development of the Integrated Environmental Modeller (IEM), an advanced modelling tool that is capable of integrating combined wind-solar-noise environmental factors, their interrelationship, and their total impact on an urban setting. Research Interest: CFD, Environmental Modelling, Urban Heat Island, Building Performance and Sustainability, Green Building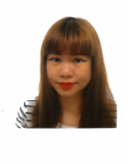 Ms. Genevieve Shaun Lin
Assistant Director (Research), Centre for Liveable Cities Singapore
Genevieve's research interest lies in the intersection of urban spatial analytics, urban mobility and applications of network science and urban spatial data. Currently heading the Complexity Science team at CLC, she is interested to study how network modelling and spatial data analysis can be used as a scientific method to inform urban planning strategies and policies. Her experience working as a Consultant at Space Syntax London, as well as her PhD and teaching in Architectural Space & Computation (Bartlett, UCL) has played a significant role in building her analytical thinking.
Prior to this, Genevieve was trained as an Architect and having gained professional experience in several International renowned architectural offices in Tokyo (Kengo Kuma) and Hong Kong (Atkins), she has also build up a wide portfolio of architectural and masterplanning projects.