9 June 2021
2.00pm - 3.15pm
Zoom
DIGITAL TWIN AND NETWORK ANALYSIS FOR SMART CITY ECOSYSTEM
The speed and need to digitalise a nation or business has gathered greater momentum and urgency. It is vital for our government agencies, enterprises and IHLs to leverage high performance computing (HPC) technologies to help achieve innovations with agility and precision.
Discover and learn how digital twin technology enables insights and innovation in the smart city ecosystem as well as how route optimisation is achieved through street modelling and spatial analysis.
Key takeaways:
Digital twin and its application in city planning
Approaches to route optimisation modelling and network analysis
HPC computing applications and use cases
2.00PM – 2.05PM: Welcome Remarks by Mr Lim Liyang, Deputy Director, Geospatial and Data, Singapore Land Authority
2.05PM – 2.15PM: Introduction to NSCC & HPC by Mr Bernard Tan, Director, Strategy, Planning and Business Development, National Supercomputing Centre Singapore
2.15PM – 2.35PM: Large Scale Urban Environment Modelling with HPC by Dr Lou Jing, Principal Scientist and Director of Fluid Dynamics (FD) Department, Institute of High Performance Computing
2.35PM – 2.50PM: CLC Network Modelling Project (Inter-agency) by Ms Genevieve Shaun, Assistant Director (Research), Centre for Liveable Cities Singapore, Ministry of National Development
2.50PM – 3.05PM: Network Analysis for Urban Planning and Beyond by Mr Wang Songyu, Executive Data Scientist, Data Science, Design and Planning Lab Group, Urban Redevelopment Authority
3.05PM – 3.15PM: Q&A & Closing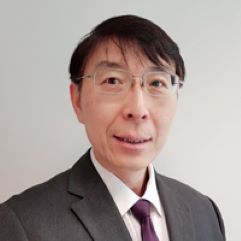 Dr. Lou Jing
Principal Scientist and Department Director, (Fluid Dynamics), Institute of High Performance Computing
Dr. Lou leads and focuses on various fluid related problems in research, new technology development and industry solutions. Trained in physics and fluid dynamics, Luo Jing worked in various field such as multiphase flow and mass/heat transfer modelling, fluid- structure interaction, bubble/droplet dynamics, microfluidics, and nonlinear hydrodynamics. Prior to A*STAR, he worked as a research fellow at Helmholtz-Zentrum Geesthacht in Germany, and research scientist at NOAA/Great Lakes Environmental Research Laboratory, USA. Joined since 1999, he has worked closely with various industry sectors and leading the department's R&D activities and collaborations. His awards include Outstanding HPC Application Award, NSCC Singapore, 2017; SMI Best Research Project Award, 2016; Top Project, SMI Research Show Case 2016; HPC Quest Gold Award 2002. Lou Jing also serves as an adjunct associate professor at NUS. He has supervised 20+ postgraduate students and postdoctoral researchers. He also published over 130 journal and international conference papers.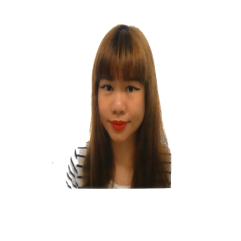 Ms Genevieve Shaun
Assistant Director (Research), Centre for Liveable Cities Singapore
Genevieve's research interest lies in the intersection of urban spatial analytics, urban mobility and applications of network science and urban spatial data. Currently heading the Complexity Science team at CLC, she is interested to study how network modelling and spatial data analysis can be used as a scientific method to inform urban planning strategies and policies. Her experience working as a Consultant at Space Syntax London, as well as her PhD and teaching in Architectural Space & Computation (Bartlett, UCL) has played a significant role in building her analytical thinking. Prior to this, Genevieve was trained as an Architect and having gained professional experience in several International renowned architectural offices in Tokyo (Kengo Kuma) and Hong Kong (Atkins), she has also build up a wide portfolio of architectural and masterplanning projects.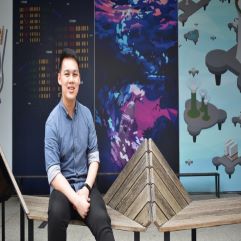 Mr Wang Songyu
Executive Data Scientist, Data Science, Design and Planning Lab Group, Urban Redevelopment Authority
Mr Wang Songyu graduated from National University of Singapore with Bachelor of Science Degree in Applied Mathematics. He also started training in Geographical Information System (GIS) and spatial analytics during his career since 2012. As Executive Data Scientist in Design & Planning Lab (DPLab) of Urban Redevelopment Authority (URA), he supports planners in decision making by harnessing insights and trends from various datasets through analytics. His portfolio largely involves mobility related topics using datasets such as public transport transaction records. He also explores new technologies and ideas to improve existing workflows. In particular, he started an initiative to crowdsource walking & cycling network dataset through the use of mobile application. This is to enable consolidated collection of network data which will help support urban planning and designs of future towns with good accessibility for all.