Be part of Singapore's Supercomputing journey!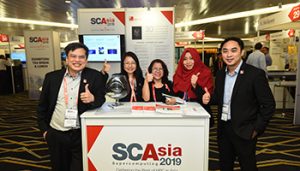 The National Supercomputing Centre (NSCC) Singapore is Singapore's national research infrastructure that focuses on providing high performance computing (HPC) resources to Singapore's research institutes, institutes of higher learning and industry.
Our HPC resources serve as an enabling tool for researchers and scientists to push their most computational complex, data-intensive, and compute power-demanding research work to the limits, and beyond. Examples of HPC application include fields such as advanced scientific modelling & simulations, artificial intelligence, weather forecasting, climate research, offshore and marine industry, built environment and town planning, chemical and biomolecular modelling, fintech, and quantum computing.
If you are interested to be a part of NSCC and to contribute to building a smart nation Singapore, check out some of the careers we have available: